Groups next week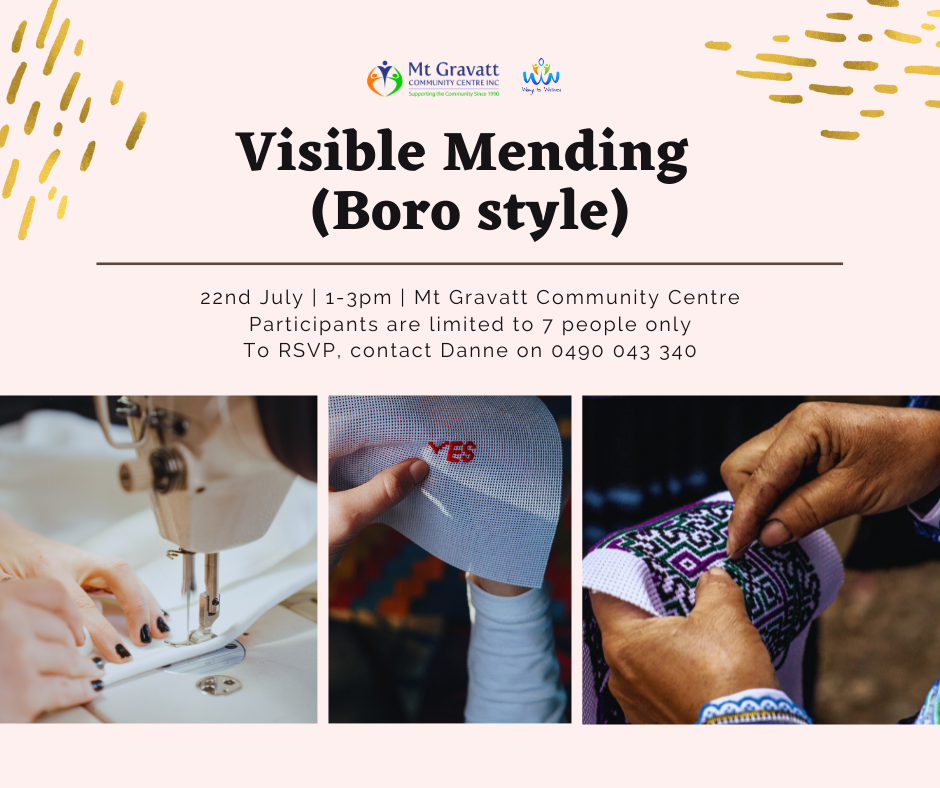 As per the Queensland premier's announcement yesterday, Covid19 restritions remain across Greater Brisbane. This means the number of people in our groups and activities remain limited, masks need to be worn when visiting the community centre, you are required to register your attendance via the QR code, and we will continue to physically distance.
Next week, Community Crafternoons will go back to its normal hours of 1-3pm every Thursday; however, a maximum of 7 participants can only join. Next week is "Visible Mending" (Boro-style), and so is the week after. Hopefully by 29th July we will be able to accommodate more people! To RSVP for Crafternoons, please contact Danne on 0490 043 340.
For those requiring food and emergency relief, please phone 1300 001 383 to schedule an appointment. Food parcels are available from 9am-1pm, Mondays to Fridays, while emergency relief appointments are only every Thursday from 9am-1pm.
If you would like more information about our operating hours, groups and activities, and/or our other programs and services, please phone 3343 9833.
Stay safe and well, everyone! We hope to see you all at the community centre soon.