Seniors Wellbeing and Connections Expo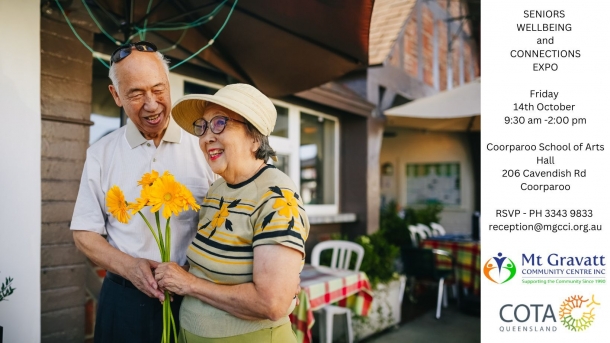 Join us Friday 14th October for this expo at the Coorparoo School of Arts Hall. 
Expo opens at 9:30am and runs till 2pm.
There will a variety of stallholders and presentations on the day, so come along and check out the MGCCI seniors wellbeing and connections expo.